Harvest 2016 ~ The New Norm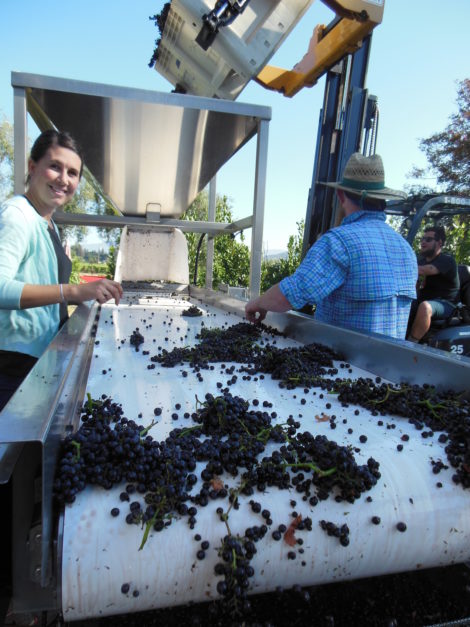 Early is the new norm, that could be the mantra for the 2016 harvest as this year's season continued the trend of an earlier than usual start. With an average rainfall and moderate temperatures this year's fruit is looking to be of superior quality. The generous winter rainfall built up our water table as well as filling lakes and ponds. We experienced semi-regular light rain in the spring which did not harm flowering and encouraged a good crop set.  We had a significant bumper crop in 2013 and 2014 while 2015 was down in yield about 25 percent. Yields for this year will not be record breaking but definitely more abundant that last year's light crop size.
We are seeing just a slight variation in ripening due to a cooler wet spring and have been mindful about thinning to help keep things consistent. Our first pick this year was our Wente clone Pinot Noir on the Frost Ranch. Sugars came in right on the dot at 24.5 brix. Our Chardonnay was next coming in on August 31st from the Goddard Ranch. On Friday September 2nd we brought in our Pommard Pinot Noir from our Frost Ranch and a little Wente Clone for our Rose program. We anticipate harvest for the Zinfandel and Petite Sirah to be more towards the middle and end of September.