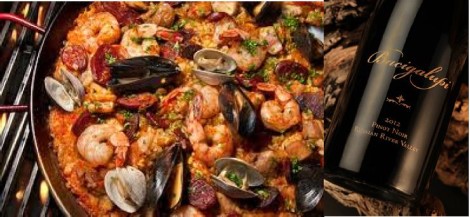 Back by popular demand!
Pinot & Paella
Saturday May 13th 2017 from 1:00-4:00 p.m.
This event is back by popular demand! Fresh made seafood paella will be paired with our new releases: 2016 Rose of Pinot Noir, 2015 Pinot Noir and our two single ranches the 2015 Goddard Ranch Pinot Noir and 2015 Frost Ranch Pinot Noir.
$30 members (two tickets at this price) & $45 guests
*Tickets are non refundable